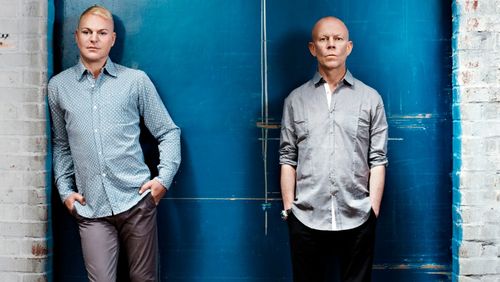 Norman Brannon is a pop critic, musician, and author based in New York City. He presents a weekly music update here on Towleroad and writes regularly at Nervous Acid.  
Follow Norman on Twitter at @nervousacid.
EXTENDED PLAY:
Usually, I'd dedicate this space to one new release for a more in-depth evaluation, but this week — for the first time in a long time — there were actually so many new albums coming out that I could talk about, I didn't feel like choosing only one. So instead, here's a list of Three Albums You Would Absolutely Not Be Wasting Your Money On — all of which are in stores today:
Erasure Tomorrow's World (Mute)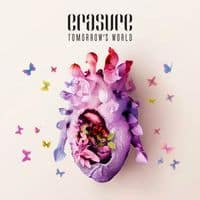 WHO: Legendary synthpop pioneers celebrate 25 years and 25 million records sold with their fourteenth album.
WHY: Even with producer Frankmusik behind the boards, the inimitable Erasure blueprint is alive and well and arguably better. Vince Clarke's musical vision — which draws from classic pop, soul, and teutonic techno — appears here in a sharp, refined model, while Andy Bell's influence on the current generation of music-makers is frighteningly obvious from the start of album opener "Be With You": If it reminds you of recent hits from Rihanna or Katy Perry, it's because there'd be no Stargate without The Innocents.
START WITH: "Be With You" / "What Will I Say When You're Gone"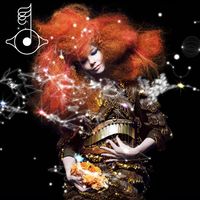 Björk Biophilia (One Little Indian/Nonesuch)
WHO: Quite possibly the most successful eccentric musician to ever make music by recording the sound of stepping on glass returns with her ninth album.
WHY: The beauty of a new Björk album often lies in the sheer unexpectedness of it and Biophilia continues this tradition by reinventing what it means to be a full-length album. As if the music — in which she literally invented new musical instruments to compose with — wasn't enough, there is also an iOS app designed to accompany each song. But don't let that scare you: Even without the apps, Biophilia returns to the emotionally resonant and celestially-inspired mood that propelled Vespertine while charting an entirely modern course.
START WITH: "Moon" / "Thunderbolt"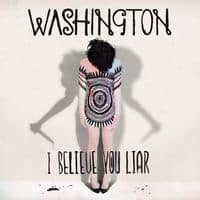 Washington I Believe You Liar (Universal Republic)
WHO: An Australian singer-songwriter deploys on American shores with the debut album that went platinum back home.
WHY: There aren't a lot of freshman records that arrive with this much complex self-awareness, but Washington's debut — a joyful pop record that flirts with jazz, soul, indie, and Broadway panache in equal measures — is a difficult-to-pigeonhole and satisfyingly idiosyncratic statement from an artist that's only scratched the surface. It's the kind of album that makes critics just inarticulate enough to say things like, Hey. This is f**king awesome.
START WITH: "Holy Moses" / "Sunday Best" / "How To Tame Lions"
Also out today: Tayisha Busay — Focus/Virus (Control Top), Radiohead — TKOL RMX 1234567 (XL/Ticker Tape), Ryan Adams — Ashes & Fire (Pax-Am/Capitol), Beni — House of Beni (Modular), Britney Spears — B in the Mix: The Remixes Vol. 2 (Jive), The B-52s — With the Wild Crowd: Live In Athens, GA (Eagle), The Smiths — Complete: Super Deluxe Collector's Box Set (Rhino)
THE DISPATCH: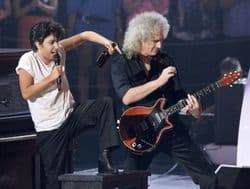 A new report suggests that Queen are in talks to go back on the road — with Lady Gaga in the late Freddie Mercury's shoes.

 SPIN ran a special report on homophobia in indie rock this week, while also celebrating the genre's uncommonly queer visibility: "This sphere has more out figures than virtually any other major art form, except possibly theater: Stephin Merrit, Beth Ditto, Antony Hegarty, Mark Eitzel, Tegan & Sara, Bloc Party's Kele Okereke, Grizzly Bear's Ed Droste, Le Tigre's JD Samson, Sigur Rós' Jonsi Birgisson, Wild Flag's Carrie Brownstein, Patrick Wolf, Ani DiFranco, Owen Pallett, the Hidden Cameras' Joel Gibb, and Bob Mould, who is comfortable enough to detail his 45th birthday present to himself — a male escort — in his recently published memoir."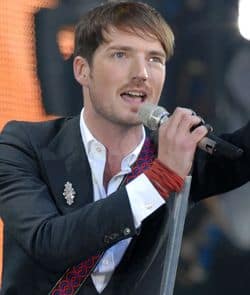 The Feeling's out frontman Dan Gillespie Sells has shown up on fashion shoots before, but this collaboration is somewhat groundbreaking: Burberry will be releasing his band's new single, "Rosé," becoming the first-ever designer label to do so.

 Kylie Minogue can add a new title to her already-impressive CV: This week, the pop singer was presented with an honorary Doctorate of Health Sciences from Anglia Ruskin University in Essex for her work promoting breast cancer awareness following her own bout with the disease.

 This week in essential streams: Before his work with M.I.A., Major Lazer, and Beyoncé, Switch was better known for making fidgety house records and running the esteemed Dubsided record label. This week, he resurrects both projects with "I Still Love You," featuring Andrea Martin. Kate Bush's forthcoming album, 50 Words for Snow, features guest turns by Elton John and Stephen Fry; this week, she released the lead single "Wild Man." And finally, Justice's Audio, Video, Disco doesn't drop for another two weeks, but two more tracks have leaked: Check out "Canon" and "Newlands" — both of which attest to the classic hard rock influence that the duo have threatened us with in the press.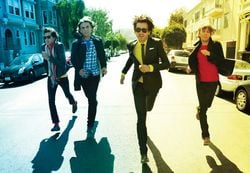 A new film documenting the rise of Phoenix and their universally lauded fourth album, Wolfgang Amadeus Phoenix, now has a trailer. From a Mess to the Masses premieres on European TV later this week.

 Best known for his soundtrack work, Jon Brion is also a celebrated producer for the likes of Fiona Apple, Rufus Wainwright, and Kanye West. This week, it was announced that Brion has signed on to produce the next full-length album by Best Coast.
THE DOWNLOAD:


DOWNLOAD | Body Language — "Falling Out" (Honey Soundsytem Remix) [OM Records]
Brooklyn's Body Language release their debut album, Social Studies, next week — an organic blast of nu-disco funk and vintage R&B swagger — but this week, we're giving you a free download: The Honey Soundsystem remix of "Falling Out" runs on the kind of ethereal deep house aesthetic that put San Francisco house on the map and irretrievably added psychedelia to the city's house lexicon. If you've ever danced outdoors to Doc Martin or Dubtribe, you definitely know what I'm saying.
SOUND & VISION:
When Saints Go Machine — "Parix"
"Parix" is one of a handful of songs that I was actually obsessed with this year — a near-perfect crystallization of Antony-styled falsetto and low-slung R&B beat-making, Scandinavian avant-garde and recursive pop hooks. It sounds impossible on paper largely because no one else sounds like this band.
Florence & The Machine — "Shake It Out"
The second single from the forthcoming Ceremonials — out October 28 — gets a neo-gothic clip that doesn't reflect Florence's darker tone as much as it helps in producing it. There's either a party or a possession going on, but "Shake It Out" most likely sets out to blur the distinction.
Junior Boys — "Banana Ripple"
The epic nine-minute climax of this year's It's All True, "Banana Ripple" is like the realization of a New Order 12" on Germany's Kompakt label. The video — which basically marvels over the nature of ice — is somewhat more confounding.
Icona Pop — "Nights Like This"
Sweden may never have another Robyn, but Icona Pop's newest single is a worthy successor to her electropop canon. The video is more grindhouse than house party, and the song itself is genuinely irrepressible, suggesting that this duo are more than the sum parts of their Pro Tools rig — as if the Knife took off their masks and decided to have some fun.