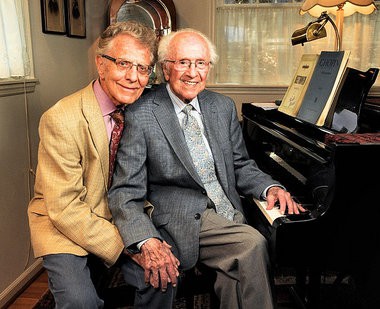 Mr. Schuh and Mr. Marvin have been together 59 years. They were married this week. The pic up there belongs to Mike Greenlar and the Post/Standard, but it's too lovely not to use.

A Libyan rebel stays extremely cool under fire.

Herman Cain proves the Tea Party isn't racist, just like your guy friends prove you're not a lesbian.

The New York Times explains the secret battle between the establishment and the upstarts in Republicanland.

More on gay National Guardsmen and Colorado State House candidate Brian Carroll, on whom Andy first reported Thursday.

Lady Gaga models a dress and fights AIDS at the same time.

Muslim conference booted from a Sheraton. Was it the conference's anti-gay speakers?

A Florida politician loses points for dragging her opponent's sexuality into debate.

First gay soldiers' conference ever in Las Vegas this week.

"Will a New Dylan Emerge From Occupy Wall Street?" Don't be silly.

Occupy Wall Street: "Hundreds of Thousands" on the march in Europe. And they're not happy.

Serious bummer: Fed may crack down on pot dispensaries.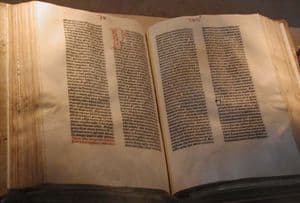 A brief explanation of why we don't know what we think we know about the Bible.

The Walking Dead comes back tomorrow. You notice how it's got no gay characters? Were they eaten?
I don't know what this 107-year-old lady is saying, but I'd like to. Please contribute suggestions AFTER THE JUMP…