Yesterday, the American Foundation for Equal Rights representing the plaintiffs in Perry v. Brown, the landmark federal lawsuit that found Proposition 8 unconstitutional, filed a brief opposing the emergency motion for a stay pending appeal set in place by Judge Ware regarding his ruling allowing the release of videotapes of the Prop 8 trial.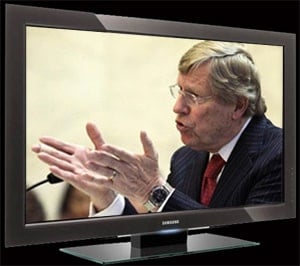 The brief argued that "the public has an overriding interest in immediate access to the video recordings so that it can scrutinize for itself the full trial record as this closely watched case progresses through the appellate process."
Said American Foundation for Equal Rights (AFER) Board President Chad Griffin:, "Dissatisfied with their unconstitutional attempt to strip gay and lesbian Californians of their fundamental freedom to marry, the proponents yet again seek to subvert the bedrock principles of democracy. The American people have a well-established right under the First Amendment and common law to access the video recording of the Perry trial. Enough is enough. What are they trying to hide?"
In addition, a New York Times op-ed published yesterday argued for the release of the tapes, saying "Proposition 8's proponents are appealing Judge Ware's decision. They are plainly concerned that releasing the videotape will further expose the emptiness of their arguments for denying gay people the freedom to marry. But in America, potential embarrassment is insufficient ground for denying the public access to vital court records in such a momentous case."
In related news, attorney Kenneth Starr wrote in an editorial over the weekend that cameras are "long overdue" in the nation's courtrooms.