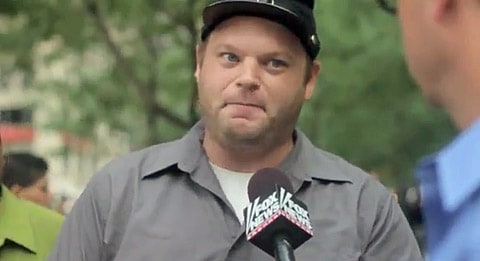 Occupy Wall Street protester Jesse LaGreca is given the opportunity "on the record […] to put any
message you want out there, to give you fair coverage," according to this FOX News reporter from the Greta van Susteren show.
The NY Observer writes, "The decision was made to leave it on the cutting room floor. The reason should be obvious pretty quickly."
Watch, AFTER THE JUMP…