The ACLU has told Montana's Supreme Court that a judge "abdicated his responsibility" in dismissing a lawsuit in April brought by six same-sex couples seeking equal rights, the AP reports: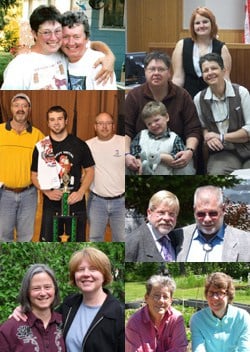 District Judge Jeffrey Sherlock wrote in dismissing the lawsuit that a ruling to force state lawmakers to write new laws would be an inappropriate breach of the separation of powers between the three branches of government. The ACLU wrote in its filing to the Supreme Court on Monday that courts have a responsibility to analyze whether a legislative action or inaction violates an individual's constitutional rights.
"A court abdicates this responsibility when it reflexively invokes separation of powers to refuse to undertake" such an analysis, the ACLU brief reads.
Niki Zupanic, public policy director for the ACLU of Montana, said Sherlock never ruled on the constitutionality question; he just ruled that he couldn't order the Legislature to make changes. Zupanic said the court exists to answer those questions of constitutionality across all branches of government.
A response from the Montana attorney general's office is scheduled for December 14.