A bipartisan group hopes to shift the argument in efforts to legalize same-sex marriage to one of commitment, not rights, in an effort to persuade Americans undecided on the issue, USA Today reports: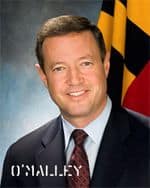 The "Commitment Campaign," which is spearheaded by the centrist Democrat group Third Way and will be publicly launched today, has won support from Maryland Gov. Martin O'Malley, a Democrat; Rhode Island Gov. Lincoln Chafee, an independent and former Republican; former New Jersey governor Christine Todd Whitman, a Republican; and Ken Mehlman, former chairman of the Republican National Committee.
Advocates have long made the case that legalizing marriage for gays and lesbians is a matter of equality, but those who frame the issue that way might be reinforcing a belief among many Americans in the middle on the issue that gays and lesbians want to marry for different reasons than straight couples, according to polling by Third Way and Grove Insight.
Read the campaign's plan, below: