A burned torso left near a freeway in Detroit has been identified, the Detroit Free Press reports: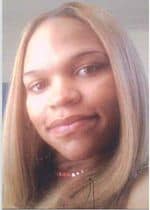 Henry Hilliard Jr., 19, also known as Shelley or Treasure, was last seen at 1:20 a.m. on Oct. 23 in the 900 block of Longfellow, wearing a silver dress. The 19-year-old had several piercings and tattoos, including one of cherries on the upper right arm.
Chief Investigator Albert Samuels of the Medical Examiner's office was able to connect the cherry tattoo to the information provided by police to make a match, said spokesman Dennis Niemiec.
Police said they're investigating Hilliard's death as a homicide.
Hilliard went missing on October 23:
A cab driver that Hilliard often used for rides dropped Hilliard off at a home where three men were waiting for her, his mother, Lyniece Nelson, said today.
But Hilliard immediately called the driver back, voicing concern about the situation, Nelson said.
The driver "started to hear her say, 'What are you doing,' then scream out loud 'No,' then her phone dropped, a few muffling noises, then the phone went dead," Nelson said. "By the time he got back around the corner, there was no one in sight."