Assemblywoman Cathleen Galgiani tells the Stockton Record that she's gay: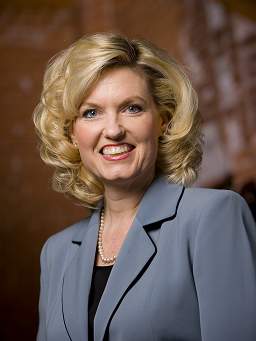 Galgiani, D-Livingston, said that by coming out now, she hopes to send a positive message to young people who are struggling to come to terms with their sexual identity.
"It sickens me that young people would think about taking their lives because of who they are," Galgiani said. Galgiani, 47, said it was not until well into adulthood, after she was elected to represent the 17th Assembly District in 2006, that she knew she was gay.
The Sacramento Bee adds:
Galgiani's spokesman confirmed the report, saying the statement came during an interview on high-speed rail and other issues.
Galgiani's announcement brings the total number of openly gay state lawmakers to eight. Her addition would make the Legislature's Lesbian, Gay, Bisexual and Transgender Caucus, formed in 2002, the country's largest caucus recognizing openly gay legislators in the country, according to the gay rights advocacy group Equality California. Galgiani, who is termed out of the Assembly next year, is planning to run for a competitive Senate seat in the Central Valley next year.
I believe this is what Rick Mercer meant when he said folks need to stop being invisible. Thank you, Assemblywoman.