Ali Ahmed Asseri, a gay former Saudi diplomat living in Los Angeles, who told NBC in September that "if I go back to Saudi Arabia, they will kill me openly in broad daylight," has been denied asylum by the U.S..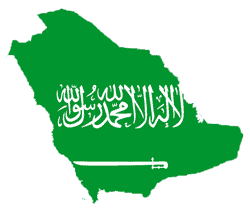 Ali al-Ahmed, a Saudi dissident in Washington, D.C., told Arab news site Rasheed's World that the Obama administration denied the asylum request because "giving refuge to him might upset relations with the kingdom."
"This was a political decision by the Obama administration, who are afraid of upsetting the Saudis," said Ahmed in a phone interview. "His initial interview with Homeland Security was very positive, but then they came back and grilled him for two days after they found out that he had worked in the public prosecutor's office in Saudi Arabia. He had been an inspector to make sure that judicial punishments, such as lashings, were carried out within the law—not more, not less. They then accused him of participating in a form of torture," explained Ahmed.
Asseri is reportedly planning to appeal the decision.