An Indiana mother whose son took his own life has filed suit against his former school, alleging that they ignored the bullying which ultimately caused him to commit suicide, the Indy Star reports: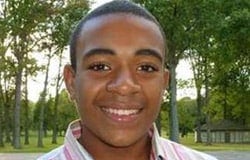 Natalie Moore alleges teachers and administrators at both HSE Junior High and HSE High School ignored reports that her son, Jamarcus Bell, suffered racially-based bullying and harassment for "perceived homosexuality and emotional disability."
According to the lawsuit, filed Nov. 21 in the U.S. District Court in Indianapolis, the African-American student was the victim of "constant and ruthless harassment and bullying from other students" who allegedly threw pieces of metal at him during a welding class, stole his shoes, his clothing, had his book bag dumped and was physically assaulted in hallways and classrooms.
Bell, who had survived an earlier attempt to hang himself at school in a janitor's closet at the junior high, ultimately ended his own life on Oct. 20, 2010, at his mother's home during fall break.
Mother's lawsuit claims bullying led to HSE's freshman's suicide [indy star]