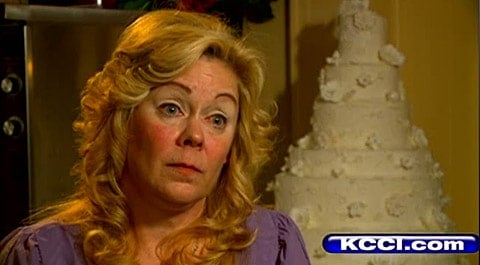 Lesbian couple Trina Vodraska and Janelle Sievers went to Victoria Childress for their wedding cake. At a taste-testing appointment they were told that she wouldn't do it for them because it conflicts with ther Christian beliefs.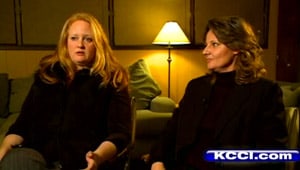 Said Childress: "I didn't do the cake because of my convictions for their lifestyle. It is my right as a business owner. It is my right, and it's not to discriminate against them. It's not so much to do with them, it's to do with me and my walk with God and what I will answer (to) him for."
The couple says it was degrading: "It was like she chastised us for wanting to do business with her. I know Jesus loves me. I didn't need her to tell me that. I didn't go there for that. I just wanted to go there for a cake."
Video interview with Childress HERE.
Local bakers are weighing in on the issue, some noting that Childress is just a dumb businesswoman, others noting that she just isn't a real Christian:
Dana Schaub and Cythia Hendrickson are co-owners of The Devilsih Pig Bakery. Together, they say, what happened was not right.
"To have someone say, 'Well I'm sorry because your lifestyle is different from mine, I'm not going to take care of you and help you. And I don't want your business,' It's wrong on so many levels," said Schaub. Hendrickson said proclaimed Christians shouldn't judge. "As Christians, we are supposed to be unselfish, and do things for the greatest good of mankind, and not pass judgment," said Hendrickson.