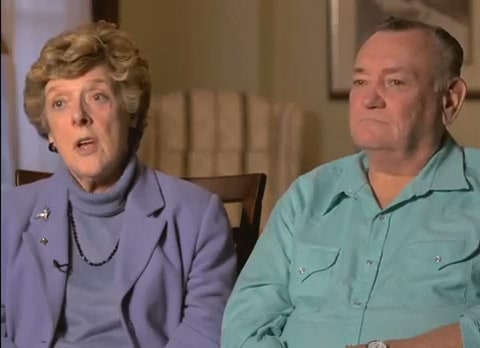 The SF Chronicle writes about the gentler tone the campaign for same-sex marriage in Maine has taken, and a new ad campaign which "emphasizes shared values between gay and straight couples" and "acknowledges religious differences" that is scheduled to start running tomorrow: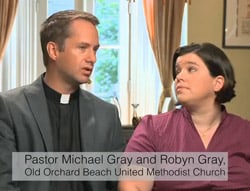 Timed to run around Thanksgiving, when families gather around the table and in front of the television, the first 30-second ad features a close shot of an elderly Catholic couple from rural Maine who have been married 42 years, describing the journey they took to accept that one of their daughters is a lesbian.
At first, Jeanette Rediker says, "there were a lot of emotions."
But after they asked their priest for advice, Rediker says, "I will never forget the answer he told me: 'She is the same person you loved yesterday.' "
The closing frame features the words "Love. Commitment. Marriage" over two gold wedding bands.
A second 30-second ad features a self-identified conservative United Methodist Church minister, wearing his religious collar, and his wife as they talk about how they "really struggled through this issue."
They prayed about it, Pastor Michael Gray says in the ad. What's changed his mind has been the personal stories he heard. "No clergyperson will ever have to go against their core set of beliefs," he said.
Watch, AFTER THE JUMP…