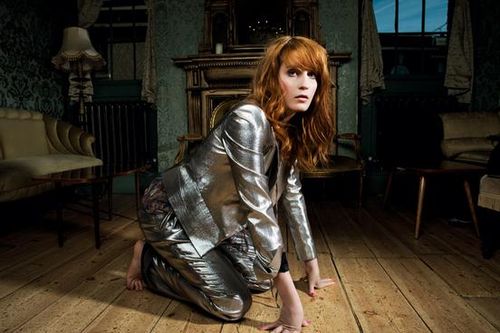 Norman Brannon is a pop critic, musician, and author based in New York City. He presents a weekly music update here on Towleroad and writes regularly at Nervous Acid.  
Follow Norman on Twitter at @nervousacid.
EXTENDED PLAY: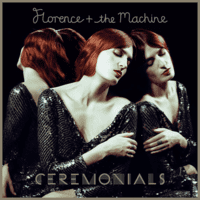 Florence and The Machine Ceremonials (Island)
The second album by Florence and the Machine is anything but a retreat: On Ceremonials, Florence Welch sacks subtlety for the kind of epic grandeur we normally associate with prog-rock or '70s AOR — the most significant difference being its sheer lack of pretentiousness and Welch's uncanny ability to transcend her own creation. In other words, despite the larger-than-life instrumentation and broad musical strokes, this album is clearly the vehicle of a vocalist. It's all an incredible balancing act, of course, and Adele producer Paul Epworth does his best to reign it in and keep it focused. Sometimes, the tension is almost inconceivable — "Never Let Me Go" is like the nonexistent lost collaboration between Sarah McLachlan and Siouxsie and the Banshees, while "What the Water Gave Me" sounds like Trentemøller got his hands on a PJ Harvey song — but when the elements come together for songs like "Shake It Out," you're almost shaken out of the experience of listening to an album and actually drawn inside of it. Ceremonials is more than simply expansive; it's inclusive.
Also out today: Darren Hayes — Secret Codes and Battleships (EMI Import), The Decemberists — Long Live the King (Capitol), Radio Slave — Works + Selected Remixes 2006-2010 (Rekids), Susan Boyle — Someone to Watch Over Me (Columbia)
THE DISPATCH: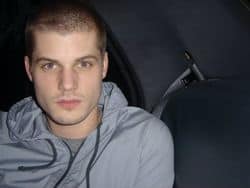 The long-awaited sophomore album from Jay Brannan has been given an early 2012 release date, and our first taste of the record is a song called "Greatest Hits" — which is streaming on Soundcloud and available on iTunes now. The as-yet-untitled follow-up to 2008's Goddamned features production by David Kahne, who has worked on records by Paul McCartney, The Strokes, k.d lang, and Kelly Clarkson to name a few.

 The first posthumous album by Amy Winehouse is set to be released on December 5. Lioness: Hidden Treasures will feature 12 tracks including unreleased music, alternate versions, two new songs, and covers of material by Leon Russell and the Shirelles.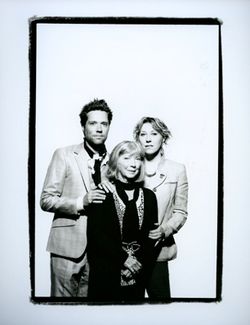 The McGarrigle-Wainwright annual family Christmas show went on a two-year hiatus when Rufus Wainwright's mother, Kate McGarrigle, became ill and eventually succumbed to cancer in 2010, but the show is coming back for two nights in December. Also on Rufus Wainwright's docket: a new album with Mark Ronson producing and the Dap-Kings as his backing band. "I'm making an actual pop record," he says. "It's been a while since I've done that."

 R.E.M.'s Mike Mills on the future of Michael Stipe: "I don't think that [music] is where his passion lies. I think he wants to be in the visual arts. I imagine Michael will do a lot of sculpture and photography. I think those are his big interests now."

 Patrick Wolf recently recorded a live set for SHOWStudio's Café Concert Series in London. High-quality video from the concert is streaming online now.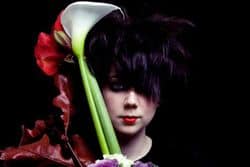 If you have yet to familiarize yourself with The Good Natured, do yourself a favor: The band — featuring 20-year-old singer/songwriter (and charismatic ingénue) Sarah McIntosh — releases the Skeleton EP this week and set out on their first American tour early next year. The new record is streaming on Soundcloud now, and features the irrepressible "Wolves" — produced by current Charli XCX producer and "Dancing On My Own" co-writer Patrik Berger.

 Adele has been forced to cancel all of her remaining scheduled appearances in 2011 due to a vocal cord hemorrhage that has driven doctors to recommend throat surgery. "I have absolutely no choice but to recuperate properly and fully," the singer says, "or I risk damaging my voice forever."
SOUND & VISION:
Westlife — "Lighthouse"
Despite selling 44 million albums over their 14-year career, Westlife have always been somewhat of an easy mark in the English boy-band canon, but I've always liked them — and the fact that Mark Feehily has spent the last six years in the group as an openly gay singer in a female-dominated market speaks to their indifference to the capitalist boy-band stereotype. The group's forthcoming Greatest Hits collection will be Westlife's final album, and "Lighthouse" — written by Take That's Gary Barlow — is its lead single.
Modeselektor — "Shipwreck" (feat. Thom Yorke)
No one is making tuneful abstract techno like Modeselektor these days, and on their newest album, Monkeytown, the German duo has once again commanded the attention of Radiohead's Thom Yorke, who already provided vocals for their 2007 single "The White Flash." With "Shipwreck," the band invokes classic Aphex Twin while Yorke weaves his trademark falsetto in and out of the dense rhythm. It's not easy listening, but it sits right up there with anything from The King of Limbs.
Martin Solveig & Dragonette — "Big in Japan"
He's been confirmed as one of a handful of producers working on Madonna's new album, but until we get to hear those results, there's this: Martin Solveig teams up with Canadian trio Dragonette for the fourth single from his latest album, Smash, and another brazen round of broad-gestured, big-room French house.
Jessica 6 — "Prisoner of Love" (feat. Antony)
Former Hercules & Love Affair singer Nomi Ruiz formed Jessica 6 in 2008, but the band truly arrived earlier this year with the release of See The Light — an album whose flirtations with disco, R&B, and classic house reveal a sophisticated relationship with genre that leaves plenty of room for charismatic singularity. Antony Hegarty's guest turn on "Prisoner of Love" is only meant to remind you that even disco sings the blues.