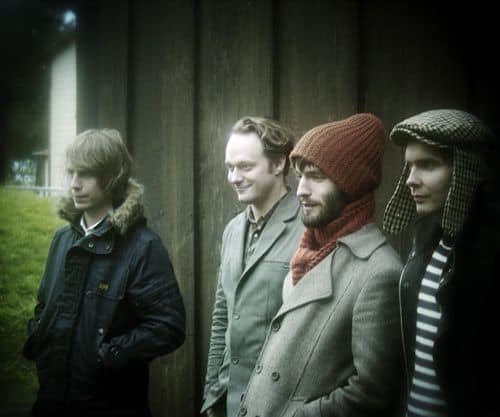 Norman Brannon is a pop critic, musician, and author based in New York City. He presents a weekly music update here on Towleroad and writes regularly at Nervous Acid.  
Follow Norman on Twitter at @nervousacid.
EXTENDED PLAY:
It's not every day that you look at the new release schedule for a given week and find out that at least four new albums being issued this week arrive courtesy of artistically venerable — and commercially successful! — artists who are, almost incidentally, openly gay. But what's really interesting is the diversity we find in those four artists: a 50-year-old iconic elder statesman from Georgia, a young man from London born to Nigerian parents, a pair of Canadian identical twins, and a thirty-something-year-old vegan from Reykjavík, Iceland, who sings predominantly in a language he made up. That they're all gay, one might argue, is the least interesting thing about them. That they're all approaching their art with honesty and a certain level of transparency, however, is more significant. It's not that we're "post-gay" — as some might prematurely suggest — but that, perhaps, there is a growing appreciation for the valuable perspective that is unique to the openly gay artist. Being out only adds to this cultural resonance, and it seemed important to point that out.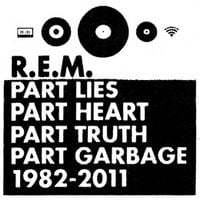 R.E.M. Part Lies, Part Heart, Part Truth, Part Garbage: 1982–2011 (Warner Bros.)
WHO'S OUT: Michael Stipe
ON THE INSIDE: A career-spanning retrospective that leaves few stones unturned, the final R.E.M. collection features 40 tracks — including three new songs — and, if you're over 30 years old, it might surprise you: This band soundtracked your life more than you ever thought possible. To deny the sheer range of influence that R.E.M. has had on American rock music is impossible.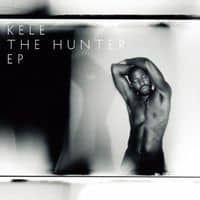 Kele The Hunter EP (Witchita)
WHO'S OUT: Kele Okereke
ON THE INSIDE: The follow up to 2010's The Boxer, Kele's latest EP without Bloc Party is more succinct and a whole lot more confident. "What Did I Do?" — the London dubstep-tinged lead single that introduces us to guest vocalist Lucy Taylor — is a good place to start, while his cover of Q Lazzarus's classic "Goodbye Horses" almost rewrites ownership of the song. Also impossible to ignore: Somebody's been hitting the gym lately.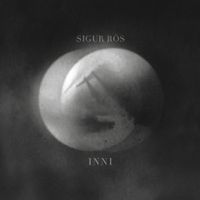 Sigur Rós Inni (XL)
WHO'S OUT: Singer Jonsí Birgisson
ON THE INSIDE: A double-live album is, in almost all but the rarest of circumstances, a contract-filler or an ego boost. But in the case of Sigur Rós, it's an opportunity: The entire album (and full-length DVD movie) is performed as a four-piece, which brings an almost ascetic quality to the majesty of the original recordings — an equally as satisfying, but differentiated listening experience that reveals how layered these songs really are.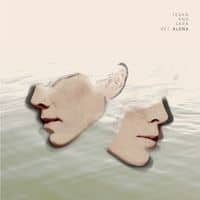 Tegan & Sara Get Along (Warner Bros.)
WHO'S OUT: Tegan and Sara Quin
ON THE INSIDE: After six full-length albums, Tegan and Sara's eponymous band release a full-length concert CD/DVD — including a pair of short documentary films — that span the duo's twelve-year career. It's as earnest as you'd imagine. The live set is something like an episode of VH1 Storytellers, and if you've ever been to a Tegan and Sara show, you know: There quite possibly isn't a better format to see them.
THE DISPATCH: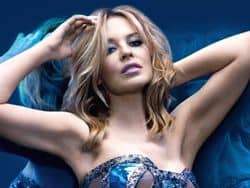 In addition to releasing Aphrodite Les Folies: Live In London on CD and DVD on November 29th — in which she covers the Eurythmics! — the indefatigable Kylie Minogue has also announced a new album on deck for 2012. The singer is currently in the studio to rework a number of her classic songs for a 25th anniversary compilation to celebrate the release of her debut single, "Locomotion."

 Ellie Goulding is finally gaining traction on American radio with "Lights," but she's clearly trying to keep the songs fresh: The singer will release a new EP, Live at Amoeba, in honor of Record Store Day on November 25. The four-song set was recorded in April at San Francisco's famed Amoeba Records on Haight Street.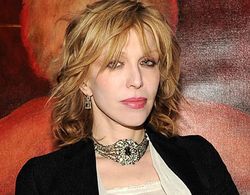 Courtney Love's new version of Hole eggs on Brazilian crowd to chant "Foo Fighters are gay," clearly forgets Kurt Cobain's explicit denouncement of homophobia and high-school-jock-speech. Love later claims, "I'm allowed to use the word 'fag' because I'm a gay icon," clearly forgets that no, she isn't.

 A live collaboration between Feist and out Grizzly Bear vocalist Ed Droste — singing "Cicadas & Gulls" from the former's new album Metals — appeared this week, as did the first new Feist remix I've heard this year: London's Clock Opera, who many of you will recognize as That Band I've Been Raving About All Year, transformed "How Come You Never Go There?" into a vintage house cut with electro sensibilities and Salsoul horns.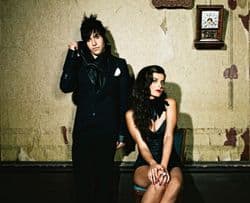 Fall Out Boy's Pete Wentz has been playing it low-key with his new band, Black Cards, but this week, the lyricist gets into the studio chair for a big-room remix of Rihanna's latest single "We Found Love." The result? Sounds like he's been listening to Deadmau5 and Wolfgang Gartner lately.

 Bright Light Bright Light keeps hustling along until a tentative February 20th worldwide release date for his long-awaited debut album. This week, he offers up some free downloads of '90s-based mash-ups that he constructed for Another Night, his own monthly party in London: Check out TLC vs. Snap's "Rhythm is a Scrub" and Tori Amos vs. Madonna's "Professional Vogue."

 UK electropop favorite Little Boots returns this week with the lead single to her forthcoming as-yet-untitled second album, and it's not your typical three-minute pop song: "Shake" is a six-minute floor-filler produced by Simian Mobile Disco's James Ford, geared more for the club than for the radio, but conceivably viable for either. If you're in the neighborhood, Little Boots comes to America for DJ appearances in New York, Los Angeles, and San Francisco this time next week.
SOUND & VISION:
Timo Maas — "College '84" (feat. Brian Molko)
This one, I must admit, was a grower: Timo Maas is a long-time German techno and progressive house producer who came of age in the Global Underground era of clubland, while Brian Molko has spent the last sixteen years as the androgynous, openly bisexual lead singer of Brit-glam stalwarts Placebo. The video for "College '84" is not what it seems at first, but by the end, you'll see why this collaboration is all about techno-sex.
Duran Duran — "Girl Panic!"
Jonas Akerlund is behind Duran Duran's epic nine-minute clip for "Girl Panic!" — in which all of your favorite legendary supermodels of the world assume the roles of the band and the members of the band play everything from journalists to bellboys. Naomi Campbell, Cindy Crawford, Helena Christenson, Yasmin Le Bon, and Eva Herzigova star, while everyone else takes notes.
Miguel Migs — "Everybody" (feat. Evelyn "Champagne" King)
San Francisco deep house legend Miguel Migs released his latest album, Outside the Skyline, earlier this year, and there was really no getting around it: Of all the guest collaborators on the record — including Bebel Gilberto and Meshell Ndegeocello, among others — the return of disco legend Evelyn "Champagne" King was truly something special. This week, "Everybody" gets the buoyant retro-club video it demands.
Patrick Wolf — "The Falcons"
Lupercalia, the long-awaited fifth album from Patrick Wolf, certainly deserves to find itself across any number of Best of 2011 lists, but "The Falcons" is a pretty awesome string around your finger: Directed by Japanese visual artist Noriko Okaku, Wolf's latest video embodies Lupercalia's joyful energy and airborne tenor. It's the visual equivalent of a weight being lifted.