The Ninth Circuit Court of Appeals, in hopes to expedite rulings on California's ban on same-sex marriage have consolidated two cases involving Proposition 8, Lyle Denniston at the SCOTUS blog reports: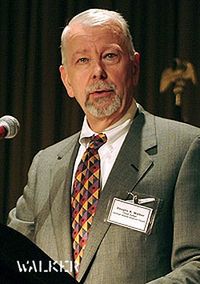 In a brief order, a three-judge panel consolidated cases that both carry the case title Perry, et al., v. Brown, et al. (Circuit dockets 10-16696 and 10-16577).   Both are challenges, but for different reasons, to a federal District Judge's ruling in August 2010 nullifying the ballot measure adopted by the state's voters in 2008.
One of the appeals is a plea to overturn the Walker decision on the merits (docket 10-16696).  The other (docket 11-16577) is also an attempt to overturn Walker's ruling, but with the argument that he should have disqualified himself from ruling on the case — and that, as a result, his ruling must be vacated — because he was not an impartial judge.   The second challenge is based on two facts and a theory.  The facts are that he is a gay person and that he has been in a long-term relationship with a partner of the same sex.  The theory is that he would likely be interested in marrying his partner, and thus would benefit from his own ruling against the marriage ban.
The judge who succeeded Walker on the case, Chief Judge James Ware of San Francisco, has rejected the claim of partiality.
Both cases involve appeals by the sponsors and promoters of Proposition 8.   Those backers, as well as the same-sex couples who had challenged the ban, had told the Circuit Court that they were in favor of consolidating the two cases, so long as it did not result in a delay in the Circuit Court's review.   By agreeing to consolidate the two proceedings, the Circuit Court at least implied that there would be no delay by going forward with them together.
It's expected the court will move quickly on a ruling.