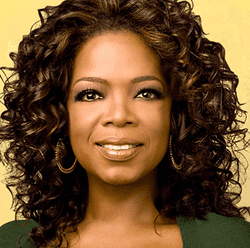 After a miniscule retirement from the small screen, Oprah's back on the networks. Her own network, anyway — the Oprah Winfrey Network's ratings still suck, and if there's one person in the universe who can yank them into the black, it's the founder.
From Just Jared:
The 57-year-old television personality's next small screen venture will involve her leaving the studio and visiting celebs at their homes.

"After 25 years I got myself out of the studio chairs. I moved into the next chapter, and I am having more fun than ever – moving around the country and the world talking to people I'm really interested in getting to know and I think viewers will be, too," Oprah said in a statement.
Oprah's first episode will apparently feature a visit with Steven Tyler at his home on Lake Sunapee, NH.