Basic Rights Oregon said in a press release yesterday that education of the public about same-sex marriage must be more comprehensive before it will pursue a ballot measure to achieve marriage equality, and that efforts toward such a measure in 2012 would be dropped: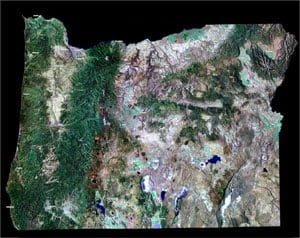 In Oregon, the only path to allowing same-gender couples to join in civil marriage is through the ballot. It is not a question of if we will cross this threshold, but when.
We have considered the possibility of putting this issue on the ballot for the 2012 election. However several factors, including the expense of waging a statewide political campaign in the midst of an economic crisis, led us to conclude that we are better off extending our education campaign and building momentum for a later election.
Ballot measures in Oregon have historically been used to attack the gay and transgender community. Today, we are finally in the driver's seat, deciding when to go forward with a proactive ballot measure to achieve equality, instead of just fighting back. That presents our community with a tremendous opportunity and an immense responsibility.
To reach this decision, we evaluated a variety of data including an online survey with over 1,000 respondents from across Oregon. We convened a group of community leaders and campaign professionals, and held town halls in communities around the state.
The feedback we have overwhelmingly heard is that we must allow our education work to continue. The progress we've made in increasing support for the freedom to marry will only get better in the next two years.
Basic Rights Oregon also said it "has led a proactive community education campaign to build public support for the freedom to marry" for the last three years.