Switzerlands's Council of States, the legal committee of the upper house, voted last week in favor of rules that would facilitate adoption by gay couples. A Swiss politician's objections to changing the law are now under fire, The Local reports: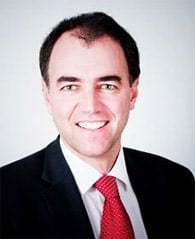 Christophe Darbellay, head of the center-right Christian Democrats (CVP) is deeply opposed to any change in the legislation governing adoption. He said he didn't see why the law should be extended to include gay couples.
"I wouldn't suddenly legalize cocaine just because half a million people consume it," he said to Le Temps newspaper last Friday.
His comments have caused uproar. The Association for Rainbow Families said that it was "insulting" that Darbellay would "compare same-sex parents with cocaine addicts."
"His homophobia shocks us," co-president Chatty Ecoffey told the 20 Minuten newspaper.
Added Darbellay:  "I didn't want to insult anyone. I simply wanted to say that just because something exists, does not mean that it has to be legalized."