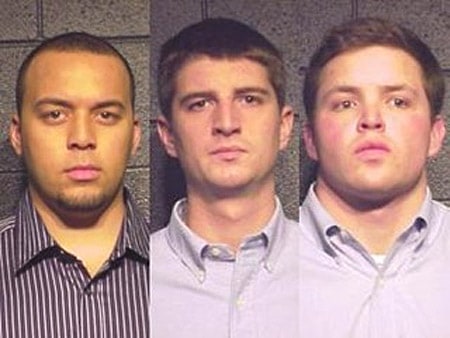 Sean Little, Benjamin Eder, and Kevin McAndrew were acquitted today in the beating of gay man Daniel Hauff on a Chicago 'L' train in January 2010, the Sun-Times reports: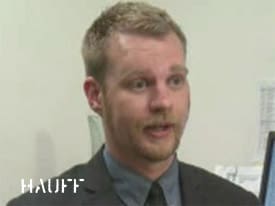 "The victim is not to be believed," Cannon said. "His inability to recall who did what is understandable. His inability to recall what he did the day after this incident is not understandable."
The case stems from a January 2010 altercation, during which Hauff claimed he was attacked by the three for interrupting anti-gay bullying. Hauff testified that the three turned their attention to him, kicking and punching him while they called him "faggot" and "stupid faggot." Hauff said that he smeared his blood on the defendants and told them he was HIV-positive in order to ward off the attack. The incident made national headlines.
But Hauff's media blitz in the days that followed the alleged attack came to undo his credibility, said Cannon…
…Defense attorneys argued that Hauff recalled details when it was convenient for his case but came up short of answers when cross-examined about things damaging to his story. Prosecutors said that Hauff responded to questions with "I don't know" approximately 150 times.
Further, the defense said, testimonies from Hauff and the witness supporting his case, were glaringly inconsistent.
Defendants in Hauff hate crime trial found innocent [windy city times]
Judge finds three Evanston men innocent of beating gay man on L platform [sun-times]
Previous reports…
Man Attacked on Chiago 'L' Train, Said He Was HIV-Positive to Escape [tr]
Three Men Get Hate Crime Indictment for Anti-Gay Chicago Attack [tr]