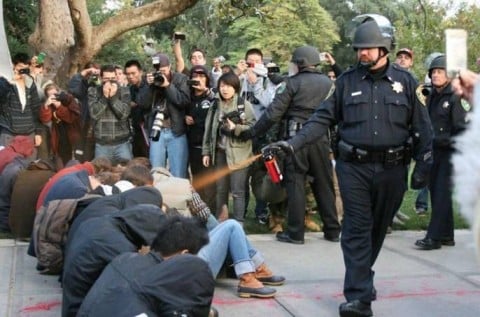 One of the officers involved in the UC Davis pepper spray incident, Lt. John Pike, has a record:
But an alleged anti-gay slur by Pike also figured in a racial and sexual discrimination lawsuit a former police officer filed against the department, which ended in a $240,000 settlement in 2008. Officer Calvin Chang's 2003 discrimination complaint against the university's police chief and the UC Board of Regents alleged he was systematically marginalized as the result of anti-gay and racist attitudes on the force, and he specifically claimed Pike described him using a profane anti-gay epithet.
Katehi identified Pike as one of the officers involved in the pepper-spray incident in an interview with the campus television station Sunday, and university communications staff confirmed his role Tuesday.
(via americablog)