Several African nations are responding with anger after UK Prime Minister David Cameron threatened to slash one type of bilateral aid known as general budget support to countries that refuse to reform laws which criminalize homosexuality.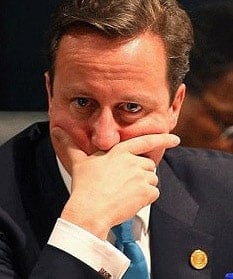 Mr Cameron said he had spoken with "a number of African countries" and that more pressure had been applied by Foreign Secretary William Hague, who deputised for him during parts of the summit. Some 41 nations within the 54-member Commonwealth have laws banning homosexuality. Many of these laws are a legacy of British Empire laws.
From the Nyasa Times:
Malawi government spokesperson Patricia Kaliati said it was "unfortunate" for Britain to have "pro-gay strings" to aid. She said homosexual acts are illegal in Malawi and noted that these laws are a legacy of British rule…MCC chairperson Bishop Dr. Joseph Bvumbwe,  Evangelical Association of Malawi (EAM) chairperson the Reverend Dr Lazarus Chakwera  and Episcopal Conference of Malawi (ECM) secretary Father George Buleya told reporters in Lilongwe that they were not happy with UK position on gay rights. Bvumbwe said British Prime Minister's statements were 'unfortunate'  and they they regard them as 'unacceptable and provocative.'"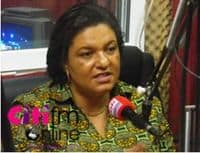 Ghana responds
(Ghana's Trade and Industry Minister, Ms Hannah) Tetteh insists same sex relationships are unacceptable in African cultural set-ups and no amount of threats would make Ghana kowtow to UK's threat. Interacting with a section of the media in Accra on Tuesday, Ms Tetteh stated that the western world has no right to force its cultural and moral orientations on Ghana and that the government will make its stance clear at the appropriate time. 'Every society has its norms and what it considers to be acceptable,' she said. 'In the Western world it is acceptable to have gay relationships and even move on to the next level to gay marriages, in our society it is unacceptable.'"
Uganda responds:
(Ugandan presidential adviser John) Nagenda accused Mr Cameron of showing an "ex-colonial mentality" and of treating Ugandans "like children". "Uganda is, if you remember, a sovereign state and we are tired of being given these lectures by people," he told the BBC's Newshour programme. "If they must take their money, so be it."…Mr Nagenda said he doubted that the Ugandan parliament would ever approve a bill which proposed the death penalty for some homosexual acts. "I believe it will die a natural death. But this kind of ex-colonial mentality of saying: 'You do this or I withdraw my aid' will definitely make people extremely uncomfortable with being treated like children," Mr Nagenda said.
Said Cameron: "This is an issue where we are pushing for movement, we are prepared to put some money behind what we believe. But I'm afraid that you can't expect countries to change overnight. Britain is one of the premier aid givers in the world. We want to see countries that receive our aid adhering to proper human rights. We are saying that is one of the things that determines our aid policy, and there have been particularly bad examples where we have taken action."