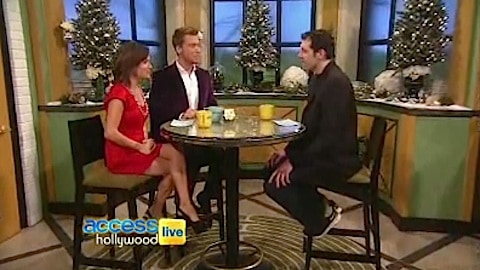 In a segment on Access Hollywood Live featuring 'On-the-Street' comic Billy Eichner, Lance Bass suggested Eichner visit a certain part of the West Village for some of his ambushes: "So you need to go to Christopher and Hudson and get those trannies on the corner there. That would be perfect."
Eichner corrected Bass, "We're not supposed to call them trannies anymore."
Bass, noting that he might be in trouble for using the term, added, "I didn't get the memo."
Tweeted Bass yesterday: "You think ONE of my MANY transvestite friends would have told me "tranny" is a bad word now! They only call themselves that – I'm sorry if I offended anyone by using that word! #justbeeneduacated"
Watch the segment, AFTER THE JUMP…
UPDATE: Bass writes a longer apology at the HuffPost, and lashes out at gay media for tearing him and other celebrities down.