Michigan Governor signs domestic partner benefits ban.

Vermont married lesbian couple may be split by feds thanks to DOMA.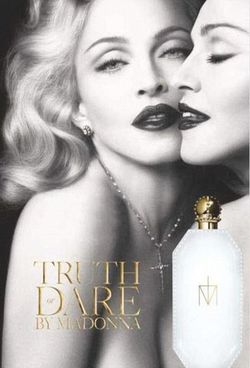 Madonna's Truth or Dare fragrance ad.

IndieWire: War Horse is a gay film. "In the most dramatic display of Joey's love for his mate (who given his fur is often simply referred to in an oddly racialized way as the 'black horse'), he stops the Germans from making 'black horse' the lead on a working line that he likely won't be able to handle because of his poor health condition. Joey does so by making it clear he's the right horse for the job instead, thus saving his lover's life but threatening his own."

WATCH: A teaser trailer for Ridley Scott's Prometheus.

Albany sports radio host apologizes for anti-gay remarks: "Jacobs, who works at WTMM 104.5 in Albany referred to two WNBA teams as the Los Angeles Lesbians and the Phoenix Dykeury. 'My comments…were ridiculous, stupid and amateurish,' Jacobs said. 'I apologize for even uttering the comments, whether you heard them or not, whether you were offended or not.' Jacobs told Mark Singelais of the Times-Union that he didn't believe he should lose his job."

Minnesota Governor Mark Dayton accuses GOP of hypocrisy on marriage after the resignation of state Senator Amy Koch: "I think it underscores that sanctity of marriage is important to most Minnesotans and people who are in same-sex relationships believe in that sanctity also and want a chance to participate in the sanctity in the same way as heterosexual couples."

Hugh Jackman auctions off his undershirt for $30,000.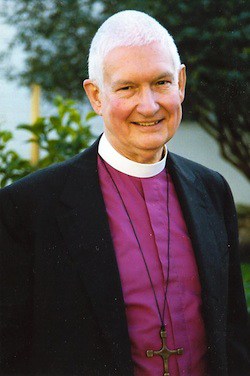 Gay-friendly clergy disinvited to speak at Catholic church in SF's Castro district: "In the latest incident, Archbishop George Niederauer had the church's pastor, the Rev. Steve Meriwether, rescind invitations to a trio of gay-friendly clergy scheduled to speak at a series of pre-Christmas evening services. 'The archbishop felt the speakers were inappropriate for the season of Advent, which should be a time to reflect on the coming of Christ,' said George Wesolek, a spokesman for the archdiocese."

Tom Cruise and his close relationship with a plastic surgeon may be key to his youthful looks. More HERE.

Adam Lambert says he did not throw any punches in fight with boyfriend Sauli Koskinen: "Violence is not to be taken lightly. Embarrassed by drunkenness. No punches thrown, no injuries and no charges. Media always exaggerates."

Jamaica opposition leader takes historic stance on LGBT rights: "People's National Party President Portia Simpson Miller has declared that she would have no problem with appointing gays to her Cabinet. Simpson Miller says no one should be discriminated against because of his/her sexual orientation. According to Simpson Miller, ministers should be appointed based on their ability." Jamaicans react.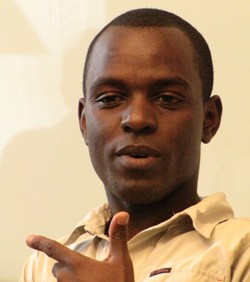 Must-read piece by Ugandan LGBT rights activist Frank Mugisha in the NYT: "The way I see it, homophobia — not homosexuality — is the toxic import. Thanks to the absurd ideas peddled by American fundamentalists, we are constantly forced to respond to the myth — debunked long ago by scientists — that homosexuality leads to pedophilia. For years, the Christian right in America has exported its doctrine to Africa, and, along with it, homophobia. In Uganda, American evangelical Christians even held workshops and met with key officials to preach their message of hate shortly before a bill to impose the death penalty for homosexual conduct was introduced in Uganda's Parliament in 2009. Two years later, despite my denunciation of all forms of child exploitation, David Bahati, the legislator who introduced the bill, as well as Foreign Minister Henry Okello Oryem and other top government officials, still don't seem to grasp that being gay doesn't equate to being a pedophile."