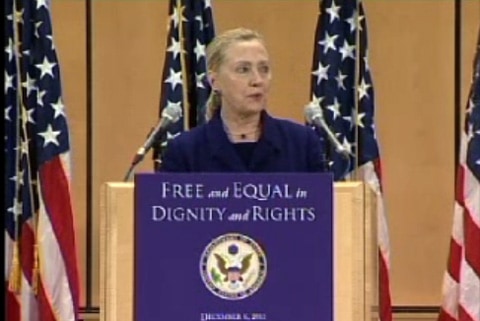 Secretary of State Hillary Clinton is set to give a speech commemorating International Human Rights Day at 12 pm ET. The feed is already live.
LGBT rights will be a component of this address, in conjunction with the memo issued by Obama a short while ago.
Watch, AFTER THE JUMP…
UPDATE: The speech has ended. As those of you who watched know, not only was LGBT rights a major component, it was the only component. An amazing, historic speech from Clinton. I'll have the clip up as soon as it's available.