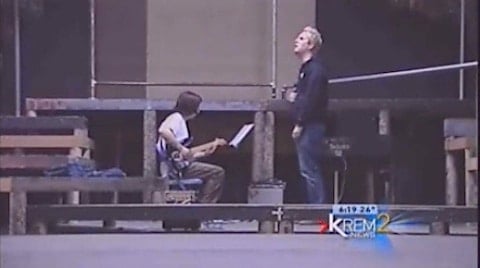 Is it 1985 in Coeur d'Alene, Idaho? You'd think so. A production of the musical Rent at The Lake City Playhouse is under fire:
"This rock opera is stirring controversy because some of rent's characters are infected with AIDS or HIV and some are gay."
The playhouse has received dozens of letters and people are planning a protest of the show when it opens on January 13.
Contact the Lake City Playhouse HERE and tell them you and Towleroad support them!
Watch, AFTER THE JUMP…