Ricky Martin spoke out yesterday about a move by the Puerto Rican Senate to exclude LGBT people from hate crime laws there, Hispanically Speaking reports: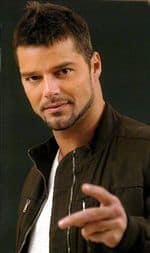 "I'm very sad about the turn the discussion on Criminal Law is taking in Puerto Rico that proposes the elimination of aggravating factors in cases where crimes are committed out of prejudice toward the victim," the openly gay star said on his Web site.
Martin said that while great nations focus on providing their citizens with basic rights, some politicians in Puerto Rico are doing just the opposite, "promoting inequality and hate."
"They ought to do their homework and review a little the Universal Declaration of Human Rights…which says that everyone – the citizens – are equal before the law and have, without distinction, the right to equal protection under the law," he said.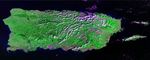 The Puerto Rican House is expected to vote on the measure this week after an extraordinary session was convened by Governor Luis Fortuño, EDGE reports:
Representative Héctor Ferrer and Sen. Eduardo Bhatia joined LGBT and Dominican activists at a press conference on Sunday, Dec. 4, to criticize the proposed amendments.
"To eliminate these groups as protected categories is to invite the commission of hate crimes in Puerto Rico," said Ferrer, as Vocero reported on Dec. 4 "It is a setback in the country's public policy."
"In an advanced society, this is dangerous for society," added Bhatia, as Primera Hora reported.
Political affiliation, age and disability would remain part of the revised hate crimes statute if legislators approve the new penal code and Fortuño signs it into law. Pedro Julio Serrano of the National Gay and Lesbian Task Force accused both Senate President Thomas Rivera-Schatz and Fortuño of homophobia.
Almost two dozen LGBT Puerto Ricans have been murdered there since 2009.