A Tennessee student has taken his own life following four years of bullying that classmates say the school didn't do enough about, WSMV reports: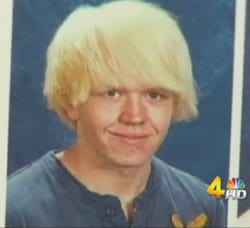 Friends say that kids bullied Jacob Rogers at Cheatham County Central High School for the past four years, but in the past few months it had become so bad he dropped out of school. And Wednesday, he ended his life.
"He started coming home his senior year saying 'I don't want to go back. Everyone is so mean. They call me a f****, they call me gay, a queer,'" friend Kaelynn Mooningham said.
Kaelynn said her friend Jacob felt ignored.
"Jacob told me no one was helping him. He constantly was going to guidance," she said.
But Cheatham County Schools Director Dr. Tim Webb said the school was only aware of one incident of bullying.
"She actually intervened and called the students in accused of bullying or picking. She called them in, talked to them and gave them warnings. Subsequently after that, she ran into the student and asked him if things were better and he indicated that things were better," Webb said.
Watch WSMV's report (video may take a few seconds to load), AFTER THE JUMP…
UPDATE:
WMSV mentioned that friends of Jacob's family said that the family is unlikely to be able to afford a funeral, and mentioned that a tattoo parlor was taking donations.
Because it's a bit iffy to send money to a random tattoo parlor, Towleroad, with Slog and Joe.My.God, have initiated a fund for Jacob's funeral – we hope to raise $5,000. Any additional donations will be split between GLSEN, Trevor Project, the ACLU, and the It Gets Better Project.
Use the donate button below if you are interested in helping out. Thanks.
UPDATE II:
Thanks to your generosity we have met and surpassed our goal of $5,000 for Jacob's funeral in just about two hours. I'm removing the donation link at this time. Thanks to Slog and Joe.My.God readers  as well. I'll have a more specific update later.