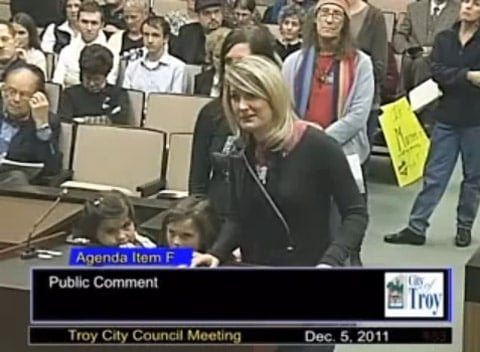 Props to this mom, because she has total class!
During the public comment portion of last week's Troy, Michigan City Council meeting, at which Mayor Janice Daniels was eviscerated for her Facebook remarks about "queers", Amy and Tina, a married lesbian couple, showed up with their biological daughters and offered Daniels some advice for her future. They also received a standing ovation.
Can we hire these women to show up in front of every homophobe?
Watch, AFTER THE JUMP…
(via jmg)