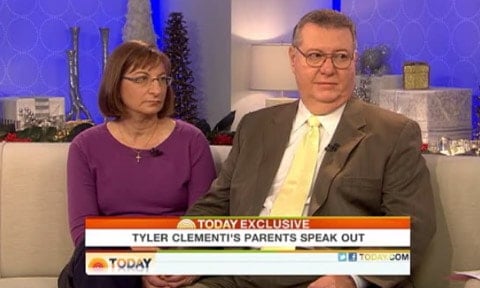 A heartbreaking Today show interview with the parents of Rutgers student Tyler Clementi, who jumped to his death from the George Washington bridge almost 15 months ago after his roommate Dharun Ravi broadcast a meeting he had with another man to the internet without his knowledge.
Clementi's parents talk about Tyler's state of mind, his coming out to them, their thoughts on Dharun Ravi, how they've dealt with his death, and their message to other gay kids.
Ravi recently refused to accept a plea deal and faces up to 10 years in prison if convicted.
Watch, AFTER THE JUMP…
Visit msnbc.com for breaking news, world news, and news about the economy