The Virginia Board of Social Services voted 5-1 Wednesday that state-licensed adoption agencies can discriminate against couples based on their sexual orientation, political beliefs, age, disability, gender, and family status, the AP reports: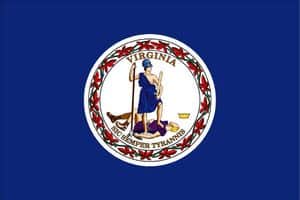 Virginia allows married couples and single people to adopt or become foster parents, but bars unmarried couples from doing so. Then-Gov. Timothy Kaine's Democratic administration added the anti-discrimination provision in 2009, but it didn't become a flashpoint for public debate until this year, when conservative legislators and groups complained.
The board voted 7-2 on April 20 to strip the protections barring adoption agencies from discriminating against prospective parents based solely on sexual orientation or any of the other five other categories.
Religious groups then came in, and won:
Several representatives of the Catholic church and other faith-based groups urged the board to keep out protections against discrimination based on sexual orientation and other factors. Church leaders framed the issue as a matter of religious freedom and the ability of birth mothers to have the right to choose prospective parents who share their religious beliefs. They also said no one has a "right" to adopt a child.
After Wednesday's decision, Virginia Catholic Conference executive director Jeff Caruso said that the board "affirmed the work of faith-based agencies and the important right of religious freedom in the state of Virginia."
Va. board allows adoption agencies to discriminate based on sexual orientation, other factors [ap]