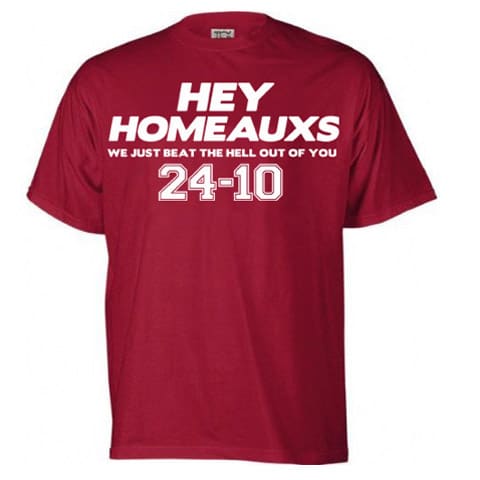 Some Alabama Crimson Tide fans are hoping to beat LSU in their national championship game on Monday night so they can sell a T-shirt that also celebrates gay bashing:
Towleroad tipster Tyler writes us: "I wanted to let you guys know about this website that is selling t-shirts for the Alabama-LSU national championship game on January 9, 2012. The shirts are a play on the French language's heritage in Louisiana. As a resident of Alabama and a lifelong Crimson Tide fan, I am highly offended at this hateful display of 'sportsmanship' by fans of the University."
UPDATE: The site selling the shirts, which was registered to Chris Ivey, has gone offline. Hopefully plans to create these shirts have been scrapped altogether.