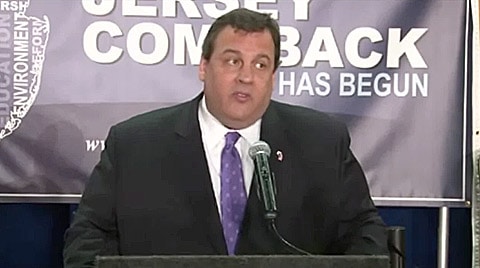 As I reported earlier, today New Jersey Governor Chris Christie called for a voter referendum on same-sex marriage and said he'll veto any marriage equality bill that comes to his desk. Christie's announcement comes even as a Quinnipiac poll this week revealed that a majority of New Jersey voters support marriage equality.
"Let's stop treating this like a political football and let the people of New Jersey decided," said Christie.
Watch video of Christie's announcement, AFTER THE JUMP…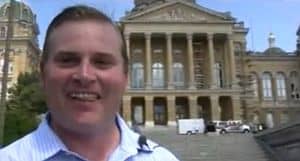 NOM's Brian Brown, of course, is thrilled:
"The people of New Jersey do not support same-sex marriage and if given the chance to vote on a constitutional amendment would vote to preserve marriage as the union of one man and one woman," Brown said. "Voters in every state to consider this question have decided that traditional marriage should be protected and have rejected same-sex marriage. This is why legislative backers of gay marriage in New Jersey have already rejected putting a traditional marriage constitutional amendment on the ballot—they know they will lose."
Watch Christie's announcement, AFTER THE JUMP…
Meanwhile, a Senate panel advanced the marriage equality bill after a hearing this morning:
The 8-4 vote along party lines is the first significant development in gay rights since December 2006 when the state enacted civil unions that gay rights activists have said fail to give same-sex couples the same rights as married heterosexual couples.