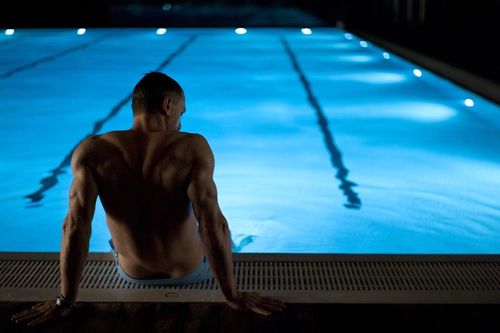 An image of Daniel Craig's muscular back and arms as he reclines at the edge of the pool at the Four Seasons in London is the first tease from the next Bond film, Skyfall.
A tease, but surely not one that measures up to this 2006 splash.
Sam Mendes is directing, with Javier Bardem, Ralph Fiennes, Judi Dench, Albert Finney, Berenice Malohe and Naomie Harris. Release is scheduled in the US on November 9th.
And of course, Adele is rumored to be recording the theme song.