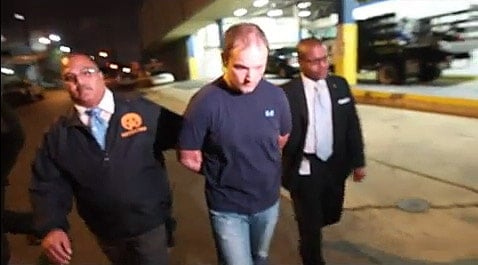 Last weekend, Brandon posted a sick video of a mob of Alabama fans taunting and harassing an unconscious LSU fan at a Krystal fast food restaurant on Bourbon Street in New Orleans following the game. The video, since removed from YouTube, showed the Alabama fan, now identified as Brian Downing, teabagging the unconscious fan's face.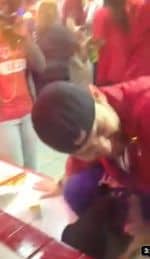 Downing has now been arrested. Turns out he was the second cousin of the Russell County Sheriff, the Times Picayune reports:
Detectives met Downing, 32, at his attorney's office in Mid-City and then took him to Central Lock-Up, where he was booked with one count of sexual battery and one count of obscenity.
Earlier in the day, Russell County Sheriff Heath Taylor, who said he is a second cousin to Downing, said he personally spoke with the NOPD sex crimes detective handling the case about whether to arrest the man or send him to New Orleans for questioning.
Although he'd heard about the video — which has created a firestorm on the Internet — for a couple days, Taylor said he watched it Thursday morning at the prompting of other people who suggested the University of Alabama fan was his relative. The man in the video indeed appeared to be Downing, he said.
Watch Downing's arrest, AFTER THE JUMP…