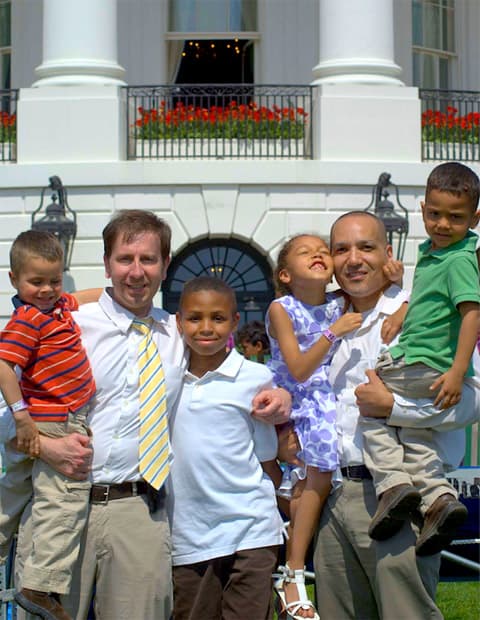 22 years after they first met, Mark and Frédéric, now with four children, faced a hearing at the United States Citizenship and Immigration Services office in Philadelphia to be interviewed in connection with the marriage-based immigration petition they filed last summer.
If the petition is not accepted, the family will be forced to leave the country. They will not separate. All because the federal government does not recognize same-sex married couples under DOMA and outdated immigration laws.
Stop the Deportations has a lengthy, detailed story on the couple's struggle.
And CNN has just done a story on Mark and Frédéric and their family.
Watch it, AFTER THE JUMP…