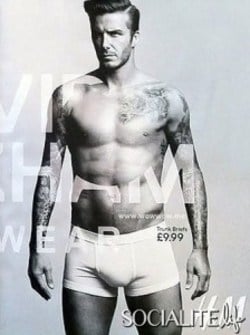 Christopher Orlando, one of the two men found guilty in a hate crime at Stonewall Inn in 2010, heads to jail for sixty days. Accomplice Matthew Francis was sentenced to two years in prison last year.

David Beckham's new underwear ad for H&M fits all the right spots.

What we all need: "Further Complications."

Illinois Family Institute also picks up the "gay pride as KKK march" argument: "The virulent hatred many homosexual activists have for Catholic (and Protestant) orthodoxy is fully comparable to the virulent hatred that members of the KKK had."

Cruciverbalists take note: "Crosswords can reflect the nature of intuition, hint at the way we retrieve words from our memory, and reveal a surprising connection between puzzle solving and our ability to recognise a human face."

Hugh Jackman wrapped up his Broadway show on Sunday. Called Hugh Jackman, Back on Broadway, the show's ten-week run brought in over $14,500,000, including $2,057,354 during its final week, a record for the Broadhurst Theater's parent company, Shubert Organization, owner of 16 other Broadway theaters.

Conservative blogger goes nuts about Tony Kushner's involvement in upcoming Abraham Lincoln biopic: "The problem is not that Kushner, the Pulitzer Prizing-winning author of Angels in America and co-writer of the movie Munich, is a left-wing gay radical. It's that he is an angry left-wing gay radical."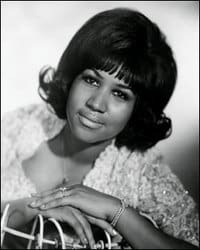 Hungary's new constitution has gone into effect and same-sex marriage is expressly prohibited.

Rand Paul does not think father Ron should run for president as a third party candidate.

Contrary to popular belief, Ricky Martin is not marrying his boyfriend, so those of you with crushes can continue nurturing them.

But… Aretha Franklin is engaged!

Never fear, Henry Cavill is back in Canada filming Man of Steel.

British police say the woman found dead at one of Queen Elizabeth's estates may have been the victim of a murder. No, it was not at Downton Abbey.

Will you line up for a Steve Jobs action figure?

A Tunisian man fears French authorities will deport him despite his civil partnership with a citizen.

Courtney Love and Gwyneth Paltrow chilled in Abu Dhabi. Yeah, I thought so too.

Rick Santorum described Ron Paul as "disgusting."