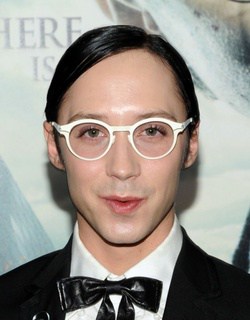 Johnny Weir started his new year off right by marrying his boyfriend this weekend.
"I'm married," the Olympic ice skater tweeted on New Year's Eve after making it official with his boyfriend Victor Voronov, a graduate of Georgetown Law.
Weir, who officially came out last year after years of speculation, met Voronov years ago, but the men reconnected sometime last year.
"We've known for a long time and we reconnected over the summer, and it's just been a whirlwind," Weir said in an interview.
They're now having their honeymoon in the Dominican Republic's Punta Cana and will have a larger, more formal wedding later this year.
"Wedding in summer! But all the official stuff is done now! No more livin' in sin!" he wrote. The pair will live in New York City.