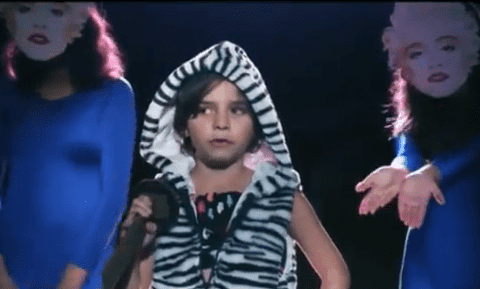 Scissor Sisters today a video for their untitled forthcoming album. The track, called "Shady Love" and featuring Azealia Banks as alter ego Krystal Pepsy, and marks an aural departure for the queer group, leaning closer to dancehall than the straight-up dance jams with which we've grown familiar.
Nick Levine from NME offers his thoughts:
…There's more to 'Shady Love' than Jake and his cod Latino flow. It's produced by Alex 'Boyz Noise' Ridha and co-written with Azealia 'Cool List' Banks, who's also kind enough to contribute vocals and crafty enough to nab a "vs." credit under the guise of "Krystal Pepsy". Maybe you had to be there?

Anyway, thepoint is that 'Shady Love' pulls off a pretty nifty trick: it sounds like no other Scissor Sisters track, but still sounds unmistakably like Scissor Sisters. Respect.

It borrows from electro, house and disco, winking at both ABBA and Calvin Harris, and it's got some Latin freestyle junk in its trunk. First you'll think "WTF?!" Then you'll think "Hmm…" And finally you'll be too busy shaking your booty like Beyoncé at Glastonbury to think about goddamn anything. If not, you deserve to be locked in a padded cell and forced to listen to Little Mix's 'Cannonball' for all of eternity.
Give "Shady Love" a listen – and a view, via Joe.My.God – AFTER THE JUMP…