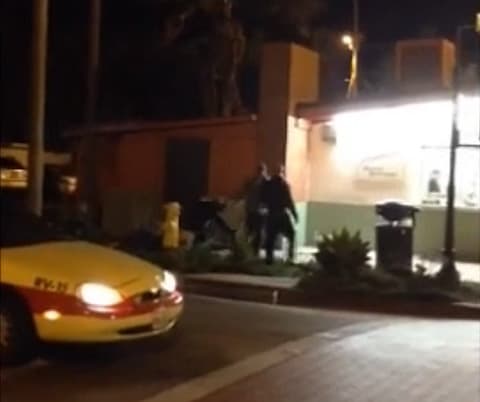 Police are seeking information on three men who brutally beat two gay men on New Years Eve in Santa Barbara, California, the SB Independent reports. The attack was captured on video and was motivated by the victims' sexual orientation:
A police spokesperson said the two victims were walking toward their car parked near Ortega and Chapala Streets when they were confronted by three men they had never met. One of the suspects made a derogatory comment and the three proceeded to punch the victims. One of the victims suffered a broken jaw and a severe head injury that required staples to close. The other escaped with only minor injuries.
Watch video of the attack, AFTER THE JUMP…
The men were attacked at around 1:45 am, and the paper has posted descriptions of the assailants. All were white males with shaved heads.
Said Police Chief Cam Sanchez: "Hate crimes like these will not be tolerated and those responsible will be held accountable."
New Year's Eve Hate Crime from Santa Barbara Independent on Vimeo.