State Sen. Jim Kastama has said he'll support a marriage equality bill in Washington state, bringing the measure within one vote of having the votes to pass.
S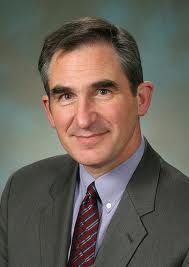 aid Kastama in a statement:
"This decision is a deeply personal one. Unlike some of my colleagues in liberal districts, I will not return home to cheers and handshakes. I represent the district I was raised in. My wife and I purchased and live in the same house I grew up in and we have raised our family there. My district has known me my whole life and for 16 years has entrusted me to be a fiercely independent legislator. The people of my district are generous and decent, but I also know that there are childhood friends who will never forgive me for this vote."
24 senators are now on record in support of the bill.
In related news, six Washington-based companys wrote a letter to Governor Chris Gregoire today signaling their support. Microsoft, Nike, Vulcan, RealNetworks, Concur, and GroupHealth wrote a letter reading, "We write you today to show the support of our respective companies for SB 6239 and HB 2516 recognizing marriage equality for same-sex couples."