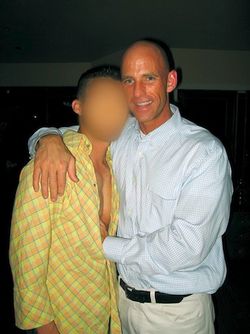 The sad story of anti-immigrant Sheriff Babeu and his possibly-undocumented beau Jose went viral yesterday, and Sheriff Babeau had some stuff to say about it. From the Phoenix New Times:
Pinal County Sheriff Paul Babeu … announced at a press conference that he is a gay man and that he is no longer a part of presidential candidate Mitt Romney's campaign.

"I called the Romney campaign, and I told him I'm going to step away from the campaign," Babeu told a crowd of reporters. He says the campaign told him: "We support your decision, sheriff."

Babeu was serving as the Arizona co-chair of the Mitt Romney for President campaign.

… The sheriff and congressional candidate said his personal life was none of anyone's business, and said a couple times during the press conference that it was "almost a relief" for his orientation to be out in the open.
Sheriff Babeau still denies the central charge made by his former lover, Jose, in the New Times story: That he threatened to have Jose deported if Jose didn't sign an agreement to never reveal the nature of his relationship with the sheriff.