Two bills to legalize same-sex marriage, one from the Green party and one from the Labor party, have been introduced in Australia, AFP reports: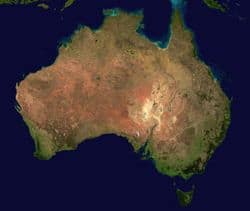 The private member's bills, introduced by left-leaning Greens lawmaker Adam Bandt and Stephen Jones from the ruling Labor party, take to three the pieces of legislation now before the parliament calling for gay marriage rights.
Greens Senator Sarah Hanson-Young brought a similar bill in the upper house in September 2010 which is now being examined by a legislative inquiry.
None of the bills have enough support to pass into law but rights campaigners said their introduction, which follows Labor's reversal of its official policy to pro-gay marriage in December, showed the tide was turning.
"The Jones bill demonstrates the immense momentum behind reform," said Alex Greenwich, convenor of the Australian Marriage Equality lobby group.
"Three months ago the Labor Party was officially opposed to reform and now we have a Labor member leading the way towards equality." He described Monday's events as a "milestone on the road to equality".
No timeframe has been set for a vote on either bill: