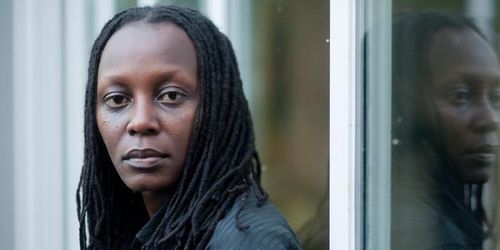 (image amnesty intl)
A conference of LGBT activists and human rights defenders being held at Imperial Resort Beach Hotel on Lake Victoria in Entebbe, Uganda was interrupted today in a raid led by State Minister for Ethics and Integrity Simon Lokodo (below, right), who ordered it halted and the organizer arrested, the Daily Monitor reports: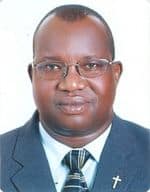 The two week conference organised by Freedom and Roam Uganda, an association that lobbies for the recognition of same sex relationships in Uganda ended prematurely when the minister ordered them to disperse.
"I have closed this conference because it's illegal. We do not accept homosexuality in Uganda. So go back home," Minister Lokodo told the participants.
Hotel staff had been asked by the organisers not to direct anyone to Elgon hall where the conference was taking place unless the person had been cleared. This would have required a phone call from the organisers.
The Monitor reports that the conference's organizer, Kasha Jacqueline (above), escaped although the website Behind the Mask reports that she was arrested, and then released.
Amnesty International has condemned the raid. Said Salil Shetty, Amnesty International's Secretary General: "This is an outrageous attempt to prevent lawful and peaceful activities of human rights defenders in Uganda."
The Ugandan parliament is currently considering an anti-homosexuality bill. The government released a statement signed by Lokodo last week distancing itself from the bill.
Writes Jim Burroway at Box Turtle Bulletin:
Despite Lokodo's statement, the death penalty is still firmly in place in the proposed bill. He also falsely asserted that "the main provisions of this bill were designed to stem the issue of defilement and rape which in the minds of Ugandan's is a more pressing and urgent matter that needs to be addressed." A look at the bill however makes clear that the issues of "defilement and rape" are little more than afterthoughts which provide a fig leaf to cover the bill's direct assault against Uganda's gay community.