A bill that would allow private, faith-based adoption agencies to turn away gays is on the voting schedule today in the Virginia House, the AP reports: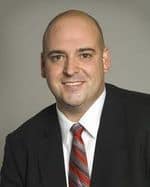 Republican Del. Todd Gilbert of Woodstock says his bill protects religious freedom. Opponents argue that the government, which contracts with dozens of private, state-licensed child placement agencies, should not sanction discrimination.
The Virginia Board of Social Services in December adopted regulations that allow discrimination by private agencies based on personal factors, including gender, age, religion, disability, sexual orientation and family status. Gilbert's bill would convert those regulations into state law.