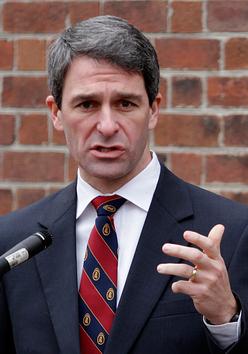 Ken Cuccinelli, the Virginia Attorney General who says gay people aren't protected by the 14th Amendment and cut his state's ties with King & Spalding for the law firm's stance on DOMA, announced today that he plans on running to be the Commonwealth's governor.
"I am running for Governor to continue the work I have undertaken during my tenure as Attorney General and as a State Senator," he said, according to CNN.
"I will continue my work to strengthen our economy, preserve our liberty, and to promote the principles of smaller, more efficient state government, accountable to the people it serves. I look forward to sharing my vision for the Commonwealth following the November elections."
Please don't.