Danish Prime Minister Helle Thorning-Schmidt said the country plans to legalize same-sex marriage on June 15, BNO News reports: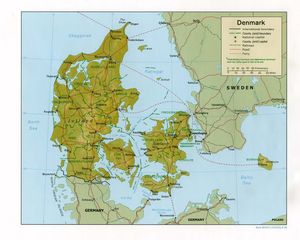 Denmark was the first country in the world to legalize same-sex unions in 1989 but, despite a generally tolerant society towards homosexuality, politicians repeatedly rejected bills to legalize same-sex marriage. The previous Danish government also rejected a same-sex marriage bill last year.
But Thorning said the Danish government will submit a draft legislation on Wednesday which will allow same-sex couples to get married at both City Hall and the Church of Denmark if they find a priest who is willing to perform the wedding. Although some church leaders have spoken out against same-sex marriage, previous surveys have suggested that as many as 70 percent of priests are willing to marry same-sex couples.
Said Thorning: "It will be up to each priest whether he or she will perform gay marriages, but the government gives all members of the church the right to get married in church, whether they want to marry a person of the opposite or same sex."
Argentina, Belgium, Canada, Iceland, the Netherlands, Norway, Portugal, South Africa, Spain, and Sweden as well as parts of the U.S., Mexico and Brazil have marriage equality.