Catholic Church attempts to cripple SNAP (Survivors Network of those Abused by Priests). Catholic League's Bill Donohue says Church should fight abuse survivors one by one.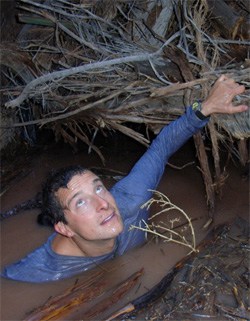 Discovery Channel fires Bear Grylls.

A gay Marine reflects on the end of 'Don't Ask, Don't Tell': "What about the service members and civilians I distanced myself from or publicly belittled because I thought they might be gay? What about all the Marines and the institution of the Corps I've lied to every day for more than 17 years? The repeal of DADT is amazing to me. I never believed I would serve in the Marine Corps and be able to be myself."

Indian Government tells Supreme Court there are 2.5 million gays in the country, 7% of whom are HIV positive.

Gay Men's Chorus of Los Angeles to go on nationwide tour for the "It Gets Better" project: "This show isn't about going to towns and telling everybody it gets better," says director Liesel Reinhart. "It's about looking people in the eye, in each local community, and saying why isn't it better now? What can we do to make it better right now?"

Seann William Scott engaged.

Photos: The Hunger Games premieres in L.A..

J Lo has a male stunt double.

NOM now pushing for civil unions in New Hampshire. Jeremy Hooper: "I want to remind folks of what I know about NOM and civil unions. Because even though the organization is pretending to be fine with civil unions in New Hampshire for purely political reasons, the truth is that NOM has been vocally opposed to the concept for years now.  Staunchly so."

Federal officials to conduct hate crimes training in Puerto Rico.

Senator Mitch McConnell (R-KY) says he's filibustering 17 judicial nominees because Harry Reid is making Repubicans look bad. "This is just a very transparent attempt to try to slam dunk the minority and make them look like they are obstructing things they aren't obstructing. We object to that. We don't think that meets the standard of civility that should be expected in the Senate. And, so, any effort to make the minority look bad or attempt to slam dunk them that is sort of manufactured as this is is gonna, of course, be greeted with resistance."

Liam Hemsworth, like Wes Bentley, is Flaunting it.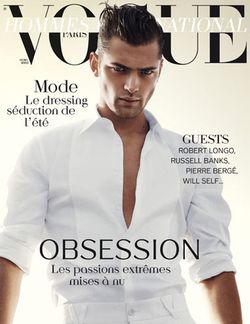 Sean O'Pry commands attention from the new cover of Vogue Hommes International.

Virginia teen suspended for wearing high heels is now behind bars.

Long-term Freedom to Marry board member and longer-term marriage equality advocate Rev. John Buehrens joins BlogTalkRadio to discuss marriage equality.

Denis O'Hare talks about his one-man show The Iliad.

Central Connecticut State University holds anti-hate rally after two students targeted with threatening messages.

Critics rip the firing of Empire State Pride Agenda Executive Director Ross Levi: "Matt Foreman, who served as ESPA's executive director for two stints, separated by little more than a year, between 1997 and 2003, was similarly outspoken about Levi's firing. 'I am shocked, appalled, and disgusted,' he said. 'It was handled extremely poorly, and it is extremely discouraging when somebody of Ross' service and record is treated so badly.'"