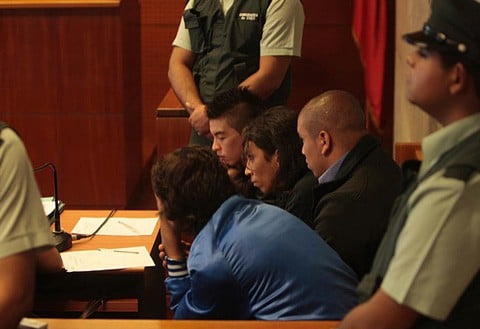 (image emol)
Four suspects in the brutal attack on Chilean gay man Daniel Zamudio have been arrested, Chilean news outlets are reporting. Zamudio, 24, was burned, had his ear sliced, and was branded with a Swastika by his attackers.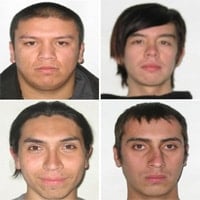 Writes Michael Lavers at EDGE:
Prosecutors maintain that Raúl Alfonso López Fuentes, 25, Alejandro Axel Angulo Tapia, 26, Patricio Iván Ahumada Garay, 25, and Fabián Alexis Mora Mora, 19, brutally attacked Daniel Zamudio, 24, in Parque San Borja on March 6. The suspects allegedly struck Zamudio with bottles, rocks and other blunt objects before they cut off part of his ear, carved swastikas into his chest and burned other parts of his body with cigarettes.
El Movimiento de Integración y Liberación Homosexual (Movilh) and various Chilean newspapers have reported that López, Angulo, Ahumada and Mora called themselves "nazis del Centro" or "the Downtown Nazis."
Movilh spokesperson Rolando Jiménez told El Mercurio after police arrested the four suspects that they confessed to the crime. "We are happy," said Jiménez. "When the authorities told me (about the arrests) I immediately called Daniel's family."
Photos of the suspects under arrest can be seen here.
Zamudio has reportedly regained consciousness, according to the LGBT rights group MOVILH.