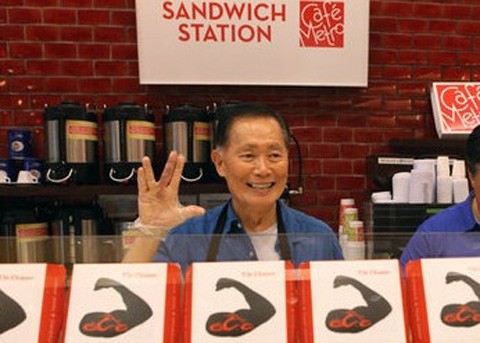 Star Trek's George Takei, a contestant on this season's Celebrity Apprentice, says he's taking Donald Trump to lunch to try and change his mind on same-sex marriage, the New York Daily News reports: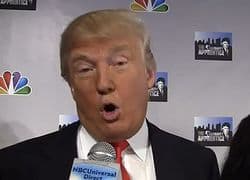 Takei, 74, said Thursday the two have a tentative lunch date set for April after they agreed to discuss the hot-button issue over hot plates in a top Manhattan restaurant.
"Next time I'm in New York, Mr. Trump, I might take you to Jean Georges for lunch, and maybe we can discuss marriage equality," Takei proposed during an "Apprentice" conference call with reporters this week.
"You would be the perfect guy to teach me," Trump responded. "You have a deal."
During his failed run for the GOP nomination, Trump told Bill O'Reilly he is opposed to same-sex marriage because he "doesn't feel good" about it. He also compared it to an ugly golf club.
Added Takei: "I'm looking forward to the lunch. I really was serious. I think Mr. Trump is a decent, fair-minded guy, and I think we can have a very good discussion. I want to listen to his views and respond specifically to his concerns. The sense I get in my bones is that he's a decent, sophisticated guy. I'm sure he knows many people who are gay or lesbian. My position is that the core of any good marriage is love and commitment."