First Lady Michelle Obama made reference at  multiple events yesterday in New York to the Supreme Court and the likelihood that those seated there will take on a question of marriage equality in the coming months and years, MetroWeekly's Chris Geidner reports: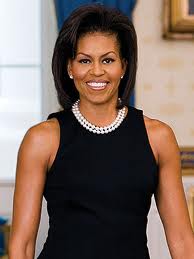 Raising the Supreme Court, according to a White House transcript, she said, "[L]et us not forget about what it meant when my husband appointed those two magnificent Supreme Court justices. And for the first time in history, our daughters and our sons watched three women take their seat on our nation's highest court.
She then added, "And let us not forget what their decisions — the impact those decisions will have on our lives for decades to come -– on our privacy and security, on whether we can speak freely, worship openly, and, yes, love whomever we choose" — a line that prompted applause. 
"But that's what's at stake," she concluded in that section of her speech. "That's the choice that we face."
Her husband, of course, is still officially "evolving" on the issue of marriage equality.
The first lady's communications director, Kristina Schake, was a founding board member of the organization backing the challenge to Proposition 8, the American Foundation for Equal Rights. Schake's former business partner, Chad Griffin, is the board president of AFER and recently was announced as the next president of the Human Rights Campaign. At the State Dinner held in honor of the official visit by British Prime Minister Gordon Brown this past week, Griffin and his date sat at the president and first lady's table.